Turi farms is the second established farm in the AAA portfolio. Incorporated into the company in 2004 and located ten kilometres from the equator, the Turi farm developed from a limited out grower establishment to a major production site complete with modern irrigation, fertigation and agronomy facilities. Employing a 500 strong labour force and cropping on 50 hectares of cultivable land, Turi farm has stood out as a major tenderstem and runner beans production site. In addition, owing to its cool climate conditions and good soils, Turi farm continues to excel in the growing of legumes of the pea family namely snow peas, sugar snaps and garden peas.
It is on the Turi farm that AAA Growers initially developed a comprehensive Integrated Pest Management (IPM) program that has since spread to the other farms.

52 hectares at 1850 meters above sea level.
All open fields crops: beans, broccoli, sweet corns, sugar snaps, mange tout, baby leafs and other crops.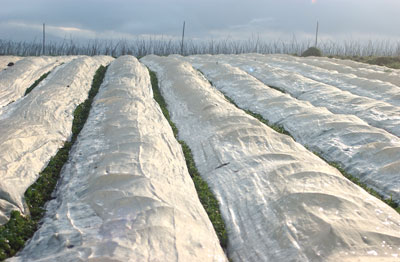 AAA Growers Limited
Head Office: Mzima House, Mzima Springs Road
P.O. Box 32201 - 00600, Nairobi, Kenya
Tel: +254-20-4453970/1/2/3/4
Fax: +254-20-4453975
Email:

This email address is being protected from spambots. You need JavaScript enabled to view it.